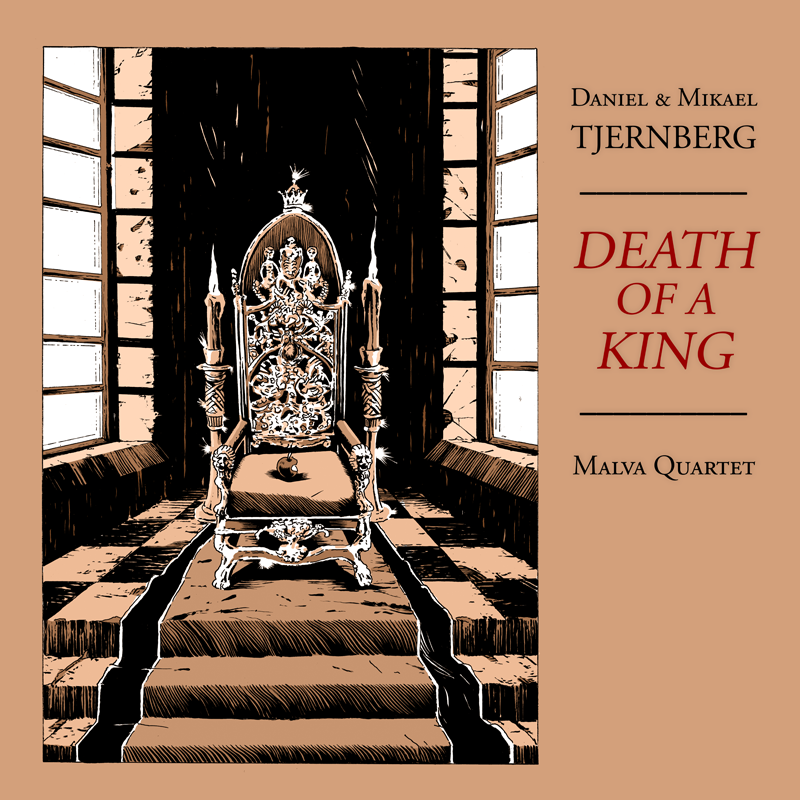 — Following the release of their compilation album Selected Early Works (Blue Spiral Records, 2019), this January will see the release of a limited edition maxi-single. Highlighting their unmistakable musical tone-language, the single will hold two pieces of Western art music penned by the Swedish brothers, intimately rendered by renowned string ensemble Malva Quartet [Malvakvartetten]. The title track, bearing clear marks of Romanticism and the likes of past masters such as Mussorgsky and Elgar, has the bow-strokes cry out in matters of loss and mourning, albeit with an insinuation of acceptance and gratitude. The accompanying track, Ad Interim, is a traditionally composed minuet, offering a calm backdrop for reflections while concurrently acting as appropriate aftermath for the drama of the title track.
The physical single will be made available to order exclusively from DMT Bandcamp, although a simultaneous digital release will transpire through iTunes and Spotify. Death of a King will be released on January 31st, 2020.
Pre-orders can be made one week before the release date, from January 24th.