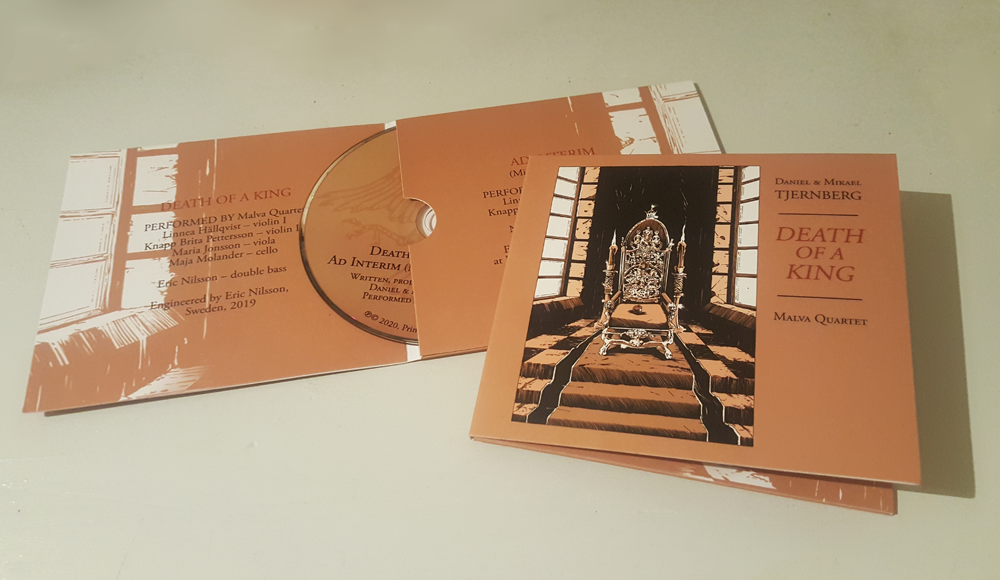 — Following the release of their compilation album Selected Early Works (Blue Spiral Records, 2019), this January will see the release of a limited edition maxi-single. Highlighting their unmistakable musical tone-language, the single holds two pieces of Western art music penned by the Swedish brothers, intimately rendered by renowned string ensemble Malva Quartet [Malvakvartetten].
Physical distribution
Wiener LP Café (Wien, Austria)
Underflow Record Store & Art Gallery (Athens, Greece)
Rekomando (Polí5 & Day After aliance) (Prague, Czech)
Bengans skivhandel (Göteborg, Sweden)
CD Fyndet (Uppsala, Sweden)
Enköpings skivbörs (Enköping, Sweden)
CDON (Scandinavia)
+ Tjernbergmusic Bandcamp
-> Read more…
-> Browse Discography
Subscribe via email
Enter your email address to subscribe and receive notifications of new posts by email.