Full-length album (CD/Digital), 8 Tracks
Releasedate: 2011-12-31
Label: Waerloga Records
Cat. no.: Waer019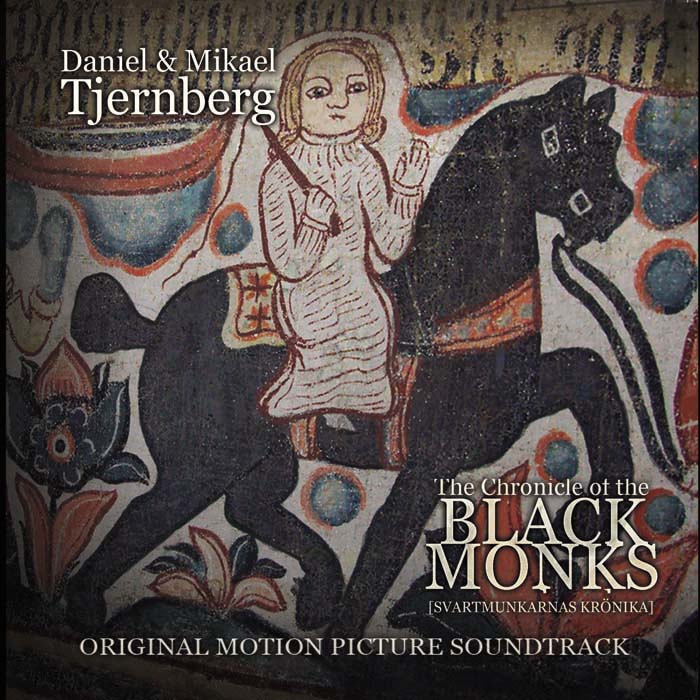 Comments
The original motion picture soundtrack of "The Chronicle of the Black Monks [Svartmunkarnas Krönika]" hold a total of eight, previously unreleased orchestral works by the duo Daniel and Mikael Tjernberg, ranging in style from sacral and profane renaissance to musically more developed and modern genres, although with a mutual atmospheric abutment in the era in which the short film takes place.
Tracklist
1. Codex Dei
2. Gerhard the Monk
3. 1040 AD
4. The Journey
5. Temple Halls
6. Sea Battle
7. The Ancient Book
8. Codex Dei [for piano]
Additional Information
All music written and arranged by Daniel and Mikael Tjernberg.
Recorded at Goatman Studios between 2010-2011.
Mixed and produced by Daniel and Mikael Tjernberg.
Mastered by Simon Kölle.
Artwork by an unknown 17th century artist.
Layout and cover design by Lars Magnusson.
Quotes
Daniel & Mikael Tjernberg has outdone themselves really with this fine release from Waerloga Records.
Chain DLK (4,5/5)
Purchase
Waerloga Records Mailorder
Bandcamp
Xavier Records (JP)
LastFM