EP album (CD/Digital), 6 Tracks
Releasedate: April 20th 2019
Label: Digital (Independent/Self released)/CD (TBA 2019 on Heathen Tribes Records)
Cat. no.: TBA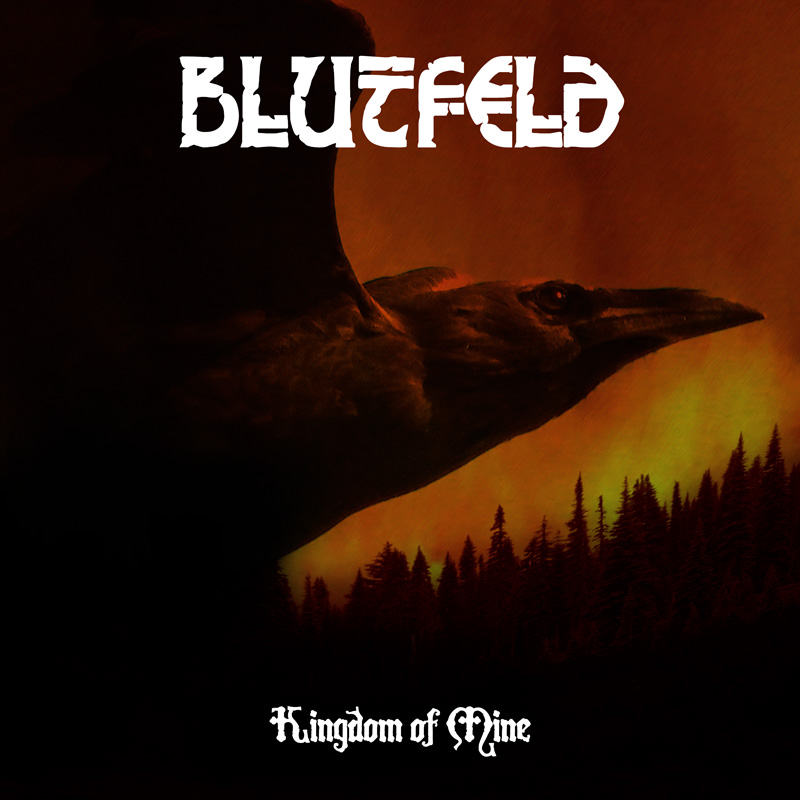 Comments
From the dense forests of Sweden comes Blutfeld. "Kingdom of Mine" is their debuting release and with their peculiar sound Blutfeld weave together melodic death metal with more atmospheric elements, creating an epic experience. With menacing riffs, symphonic keyboards, pressing drumming and unearthly vocals the listener is guided around between battlefields, wizards and barbarians. For fans of melodic death metal, Amon Amarth, Unleashed and alikes.
Tracklist
1. Fanfare (Instr.)
2. Natural Born Leader
3. New Dawn
4. Ritual (Instr.)
5. Victory or Defeat
6. Kingdom of Mine
Additional Information
All music written and produced by Blutfeld, except "Ritual" by Daniel & Mikael Tjernberg.
Lyrics and cover artwork by Daniel T.
Recorded and mixed in Goatman Studios 2016-2018.
Mastered by Karkmastering.
Lyrics
Read more
Quotes/Reviews
"Kingdom of Mine has it all through this record, and if you are looking for overall solid and entertaining melodic death metal, you don't have to look much further than this EP" /Cadaver Garden
'KOM' stands out, as one of the most enjoyably melodic melo-death productions I've ever heard. /Jenny Tate, Rock Queen Reviews
Amazing epic melodic death/doom /Doom Heart
Rock Queen Reviews – 9/10
La Noire Bestia – 8.5/10
Cadaver Garden
Rubber Axe Webzine
Metal Noise
Muspipedia of Metal
Über Rock
Metal Crypt
World of Metal #29 (In Portuguese)
Metal Forever (In Portuguese)
Purchase
Bandcamp: https://tinyurl.com/y324shqy
Spotify: https://tinyurl.com/y26xl767
Amazon: https://tinyurl.com/yxahbzwp
Deezer: https://tinyurl.com/y5vq9vwb
Youtube: https://tinyurl.com/yyxzcvc7