EP album (CD/Digital), 4 Tracks
Releasedate: 2018-06-30
Label: Venus Aeon
Cat. no.: veon1016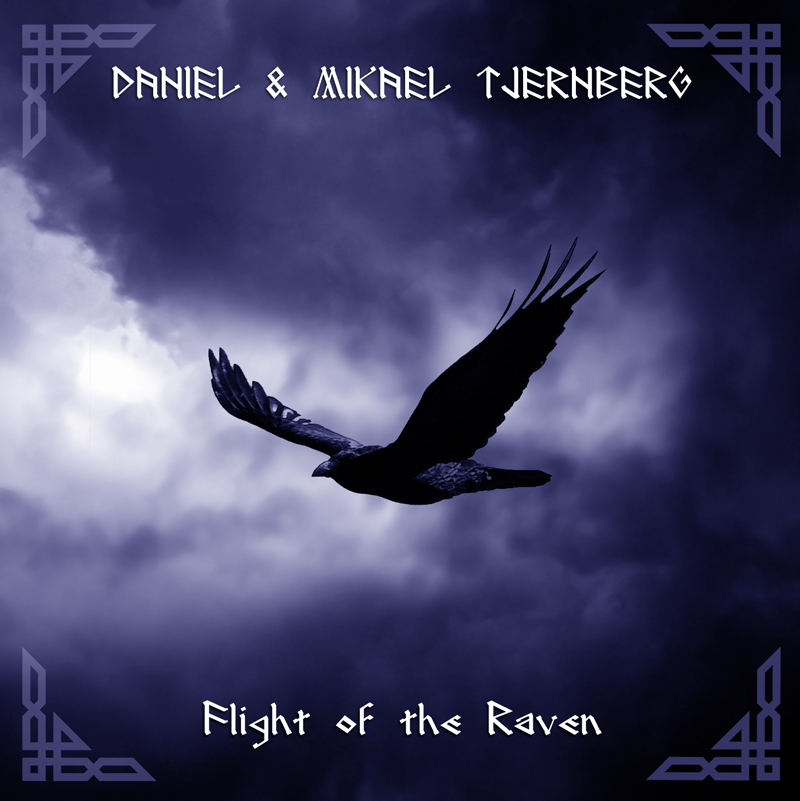 Tracklist
1. The Fires of Muspelheim
2. Thundergod
3. Flight of the Raven (Parts 1 & 2)
4. Ginnungagap
Comments
The latest album from brothers Daniel and Mikael Tjernberg is an exciting venture into the world of Norse mythology. Blending the tone language and instruments of classical-romantic music with [more] contemporary and modern ones of popular music genres, the result is a soulful and powerful sonic experience.
"Flight of the Raven", the first in a series of two EP's centered around Norse mythology, showcases four of the brothers' works in settings ranging from small ensembles to big romantic orchestras — from the intimate delicacy of Flight of the Raven, where the bird of the Monocular God is sent out to surveil over the living and the dead, to the bombastic and epic of Thundergod, where Thor's rage is set loose.
Additional Information
All music written, performed and produced by Daniel & Mikael Tjernberg in Goatman studios, Dec. 2015 – February 2018.
Additional musicians: Gabriel Tjernberg – guitars, Jonas Hoffman – drums ("Thundergod"), Hada Pixie – vocals ("The Fires of Muspelheim"), Tor Marrock – vocals ("Thundergod").
Mixed by Mikael Tjernberg. Mastered by Rob Schubert.
Cover photo by Jan Hallberg, edited by Daniel Tjernberg.
Quotes
"On 'Flight of the Raven' Daniel & Mikael Tjernberg deliver a powerful piece of work" /Beach Sloth
"A short but significant work, the one signed by Daniel & Mikael Tjernberg, which manages to bring together themes and tones clearly of classical inspiration with a contemporary feel" /TRAKS
"A nice collection of songs from the brothers who continue to experiment through their music and bring old concepts to a new light" /2indya
Purchase
Directly from us
Venus Aeon Records, Bandcamp (US and world)
Apple Music/Itunes
Amazon
Deezer
7Digital
Spotify
Tidal
Yandex
Youtube Music
+ other digital retrailers