Type: Split album, 2 Tracks
Format: Digital
Release date: 2019-06-14
Label: Revenger Records
Cat. no.: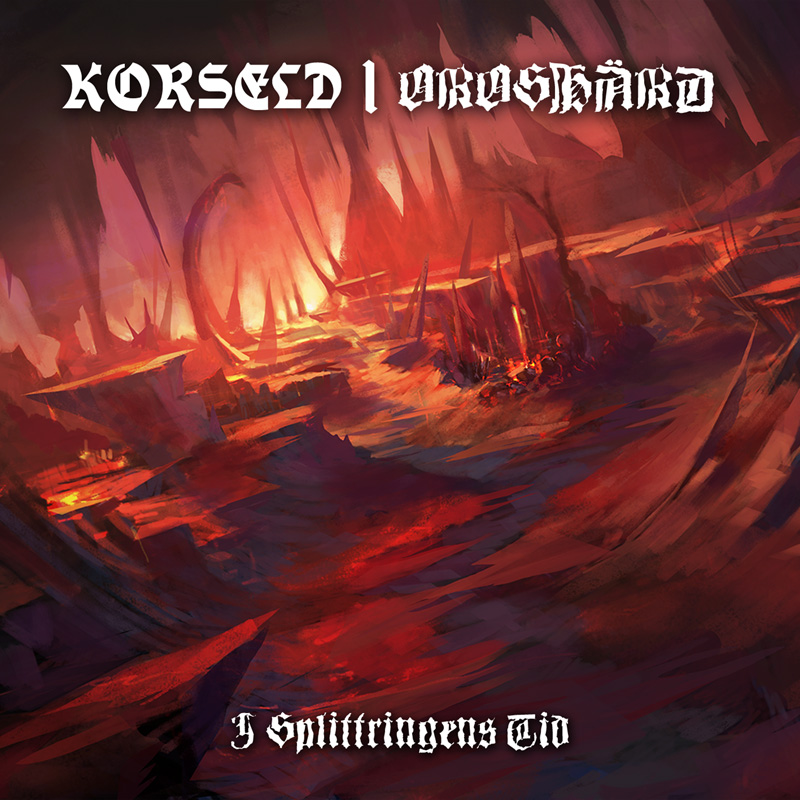 Tracklist
1. Korseld – Hjältars Fall
2. Oroshärd – Envig
Comments
Sweden's very own Korseld and Oroshärd have combined forces to bring you 'I Splittringens Tid'. This split single features that old school death metal sound, combined with a healthy dose of doom and a bit symphonic orchestration.
Lyrics
Additional Information
Mastered by Dan Swanö 2019.
Artwork by Zhang Chang.
Korseld lineup:
Daniel Tjernberg – Vocals and keyboards
Daniel Reese – Guitar
Jens Fredriksson – Bass
Jonas Hoffman – Drums
Written and produced by Korseld in Goatman Studios 2017-2018.
Lyrics by Daniel T.
Oroshärd lineup:
Dick Lundberg – All instruments.
Written and produced by Dick L. 2017-2018.
Lyrics by Dick L. and Daniel T.
Quotes
—
Purchase:
Revenger Records
CD Baby
Spotify
Amazon