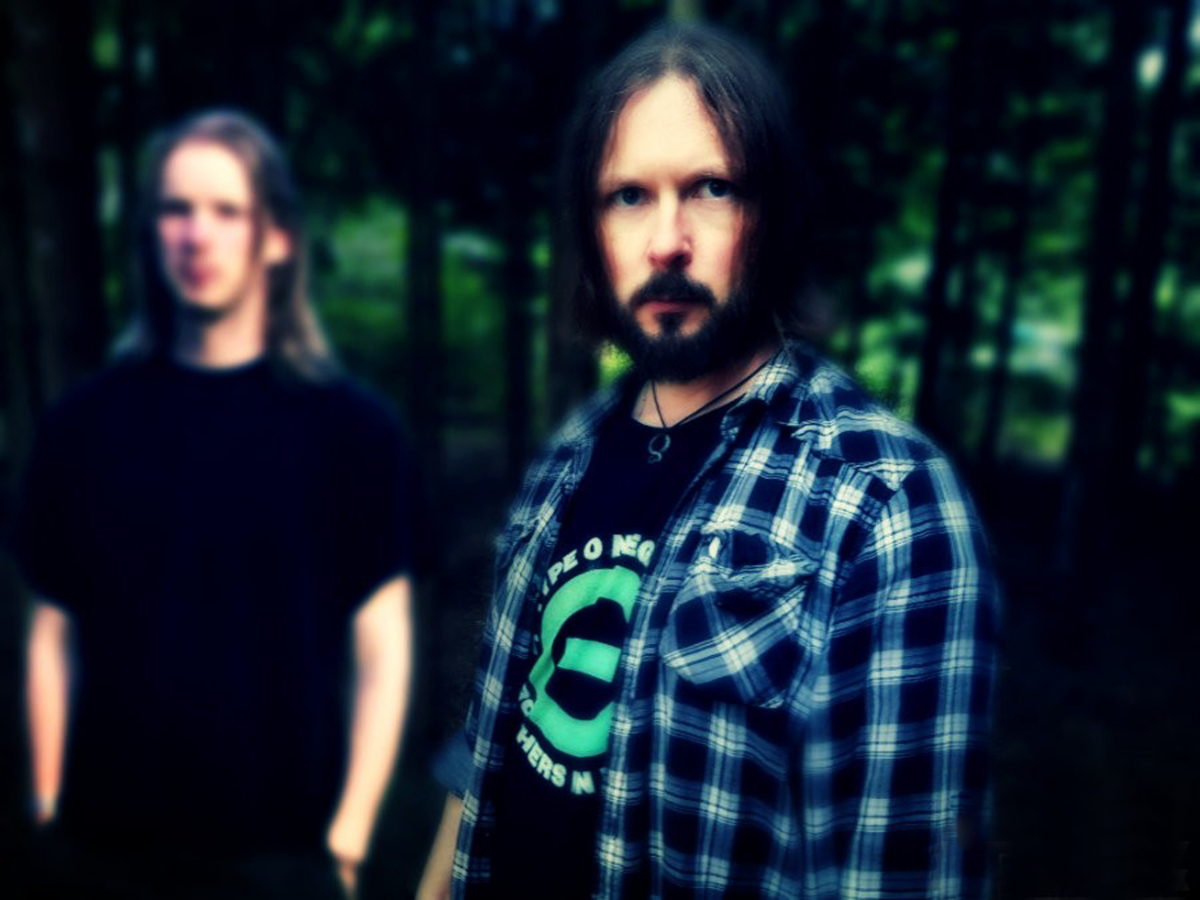 "As we've been writing and performing music together for such a long time now—starting out as merely small kids—we've gathered quite a few musical influences along the way, and to summarize our musical output in a few words has consequently always been somewhat of a challenge for us. It spans a broad array of different genres and styles, and we often strive to bring together traditionally segregated styles, with the intention of creating something sonicaly exciting. Having said that, it is predominately instrumental, and occidental art music as well as jazz is especially close to heart".

Daniel & Mikael Tjernberg
Biography
Daniel and Mikael started to write music together at an early age. The music soon became distinguished in its style, with the brothers blending different musical genres, such as orchestral classical, jazz and ambient, and making them interact in a musical context with a very personal musical mark. They became recording artists, writing for album releases as well as for film/TV and other medias.
Born and raised in a creative home, the brothers soon began practicing instruments. Daniel first choice became the piano, and Mikael's the recorder. They got a lot of support and motivation from their grandfather Sven Tjernberg, former singer of the famous Swedish choir Orphys Drängar. At their grandfather the brothers regaled their first studio and rehearsal space. Daniel and Mikael sat together most of the time, creating, playing, breathing music. They both went several years in the municipal music school with their first-choice instruments. Mikael continued study music at university.
In the early 90s they formed their first band, Metal Fusion, together with people in their circle of friends from school; Andreas Eldh (drums), and Tomi Sandholm (Bass). Metal Fusion played a rock-based fusion music inspired by both jazz and metal. The band played frequently on the local scene and disbanded, after some changes in the line-up, lastly in 2004.
When Lost Kingdom is born in the year of 2000, it marks the first big project of brothers Daniel and Mikael Tjernberg. The music sees neoclassical orchestrations blend with elements from medieval as well as contemporary music in compositions inspired by fantasy worlds and nature mysticism. The classical music is according to the brothers the most nuanced and heartfelt, so a fondness of the genre will always be. Lost Kingdom was born as part of the brothers past and present toured churches around with simple arrangements for piano and recorder. With Lost Kingdom, the brothers built up the arrangements and compositions in the same vein as the old masters.
With a few side projects and some smaller ongoing jobs as film composers, decided in 2013, Daniel and Mikael, together with their younger brother Gabriel, formed a more purely jazz fusion band – Tjernberg Brothers, and soon they had composed together material enough for a full album. Tjernberg Brothers aim to play music stylistically jazz fusion spiced with progressive rock and ambient music.
Discography
The Orchard (2022)
Death of a King (2020)
Selected Early Works (2019)
Anton (Remastered) (2019)
The Chronicle of the Black Monks (Remastered) (2018)
Flight of the Raven (2018)
Anton (2013)
The Chronicle of the Black Monks (2011)
Compilations:
V/A Elements vol. 4: Water (2018)
V/A Elements vol. 3: Fire (2017)
V/A Elements vol. 2: Air (2016)
V/A Elements vol. 1: Earth (2015)
V/A Subterranean Passages (2015)
V/A The Waerloga Journey – Compilation volym 2 (2014)
V/A Nightmares and Dreamscapes (2014)
Nominations and awards:
2020 – Nominated for The OWMR Single Award for 2020
2018 – Enköping City Culture Scholarship [Daniel]
2018 – Lions Clubs Culture Scholarship [Daniel]
2010 – Radio Rivendell Awards: nominated in category "Best Fantasy Album"
2009 – Enköping City Culture Scholarship
2004 – Lions Clubs Youth Scholarship
2004 – Westerlundska High School Scholarship [Mikael]
Interviews:
Robex Lundgren blog, interview (2020) (in Swedish) Original source
The Musicway Magazine, interview (2019) Original source
Meet The Artist, interview (2019) Original source
Music Musings and Such, interview (Nov 4, 2018) Original source
TRAKS, interview (Sept 10, 2018) Original source
UNT, article (August 14, 2018) (in Swedish) Original source
Radio Rivendell, interview (June 10, 2012) Original source
EnaHåbo Tidningen, article (February, 2012)
EnaHåbo Tidningen, article (April, 2010)
Musical Zone Japan, interview (April 6, 2008)
Johannes Edvardsson interview, (February 27, 2008)
Radio Rivendell, interview (August 20, 2007) Original source
External links:
Blue Spiral Records
Venus Aeon Records
Noise of Dreams page
Facebook
Instagram
Twitter
Myspace
Soundcloud
Reverbnation
Discogs